Posted by Ardent Fitness on Jan 20th 2023
Many if not all gyms and fitness facilities choose rubber flooring due to slip resistance and durability, among other attributes. Rubber gym flooring can take a serious beating and last for a long time. It can withstand large amounts of weight, all while protecting the subflooring and equipment that rests (and sometimes falls) on it.
Rubber floors can also handle a high volume of foot traffic and are also water resistant, so they won't be damaged by moisture or spills. The natural elasticity of rubber is what makes these floors so durable and resilient.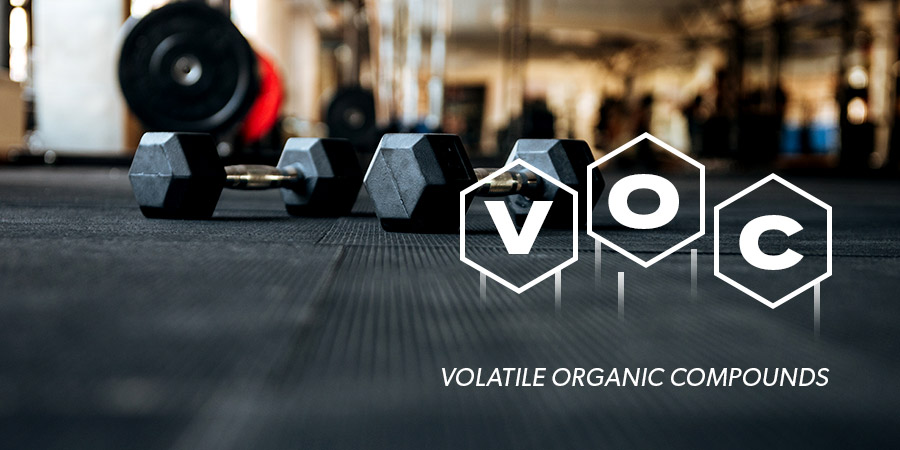 Gym Rubber Flooring: What's That Smell?
With all of the positives about rubber flooring, you've probably heard a lot about one of the cons of rubber flooring, which is how rubber flooring smells when it's first installed. In fact, a quick Google search will return a surprising number of articles on how to remove the stink caused by new rubber floors, with solutions from leaving windows and doors open to applying vinegar to the floors.
Our solution? Zogics Rubber Flooring Cleaner - it'll remove odors and we love it for ongoing floor maintenance. What if we told you your new gym flooring didn't have to smell at all?
We are firm believers that a clean and well-maintained facility is key to enhancing your business, and your members experience.
---
According to gymdesk.com, about 35% of people hold equipment and facilities as one of the most important aspects of a gym (source: Statista, 2021) and keeping your facility in tip-top shape can help improve retention rates.
---
Though some types of rubber flooring smell more than others, almost every type of rubber flooring has an odor to it once it's been opened and installed. This smell is called "off-gassing."

What is off-gassing? Simply put, it's the airborne release of a chemical in vapor form. This chemical or gas has been trapped, or absorbed in the rubber material. These chemicals are called VOCs or volatile organic compounds. If you're exposed to VOCs for an extended period of time, they can cause headaches, nausea, loss of coordination as well as eye, nose and throat irritation.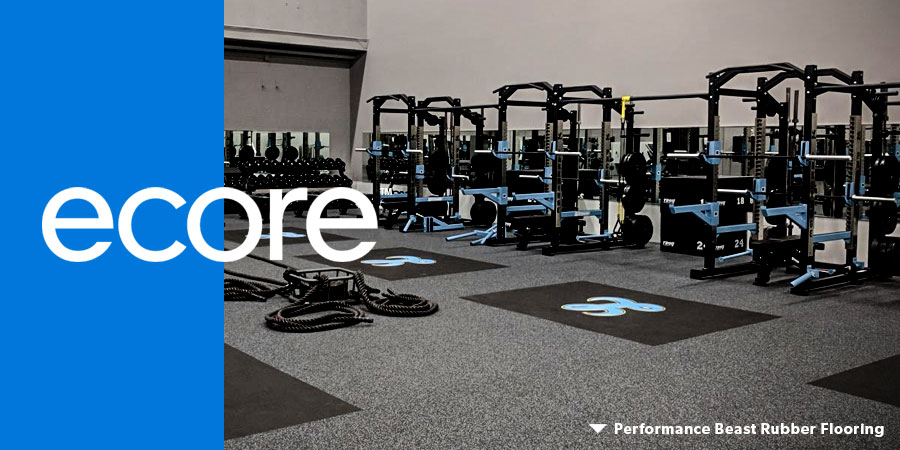 Looking for a Better Rubber Floor?
Try Ecore.
Enter Ecore. For over 100 years, Ecore has been making smart choices when it comes to being green and producing environmentally preferable products. Starting with Ecore cork products, they evolved into mining waste streams for high-performance raw materials, including recycled rubber, commonly called upcycling.
What is upcycling?
Upcycling is taking material at the end of its life and converting it into something better instead of throwing it away. Ecore's rubber flooring is made from upcycled tires. A tire's main functions are to support a vehicle's weight, provide traction, and absorb shock. When Ecore transforms tires into flooring, they take these attributes and enhance them so that their surfaces provide more safety, more ergonomics, and more acoustics for people interacting with their surfaces every day.
In fact, Ecore is the largest converter of reclaimed rubber in North America, and it's largest raw material is scrap truck tires. In 2021, the company upcycled over 100 million pounds of truck tires — equivalent to approximately 1 million truck tires destined for landfills or illegal dumps — into high-value manufactured products shipped nationally and internationally.
What else does this mean for their flooring? By using recycled tires, it means there's no unpleasant odors from off-gassing.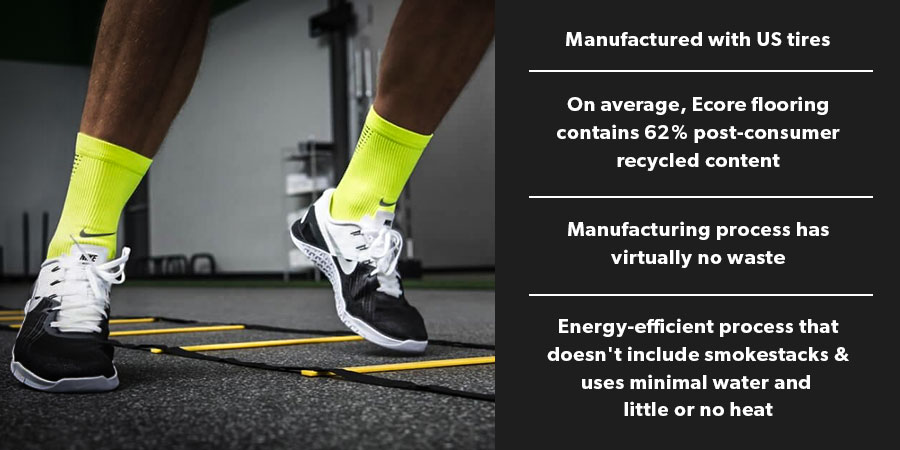 FloorScore certified
In addition to no odors from off-gassing, many of Ecore's products have earned third-party certifications for their compliance with rigorous environmental standards. This includes FloorScore certification for their rubber flooring (read: VOCs so low, they meet the indoor air emissions criteria of CHPS and LEED Green Building Rating Systems).

The FloorScore program tests and certifies flooring and flooring adhesive products with the goal of certifying production facilities based on compliance with indoor air quality requirements. VOC's are also evaluated and certified using health-based specifications. FloorScore was developed by the Resilient Floor Covering Institute in conjunction with the Scientific Certification Systems.
Ecore Rubber Flooring: The Best Low-VOC Gym Flooring Available
If you're in the market for new rubber flooring or need to upgrade the existing rubber flooring in your facility, Ecore is the best rubber gym flooring available. Its low VOCs plus the superior quality and force reduction technology inherent in each of its products put Ecore above the rest.

Ecore's number one concern is keeping athletes safe, so that they can perform at their peak level for longer. Ecore surfaces mitigate injury, protect the body, and promote ultimate and safe performance.

Along with low-VOC rubber flooring, Ecore offers zero-VOC adhesive, E-Grip III. This revolutionary adhesive is solvent-free and provides excellent adhesion, along with showcasing further Ecore's commitment to protecting the planet.

Learn more about Ecore flooring, including the wide variety of rubber flooring available, and which Ecore product is right for you, by chatting with the experts at Ardent Fitness today.