Posted by Ardent Fitness on Oct 4th 2021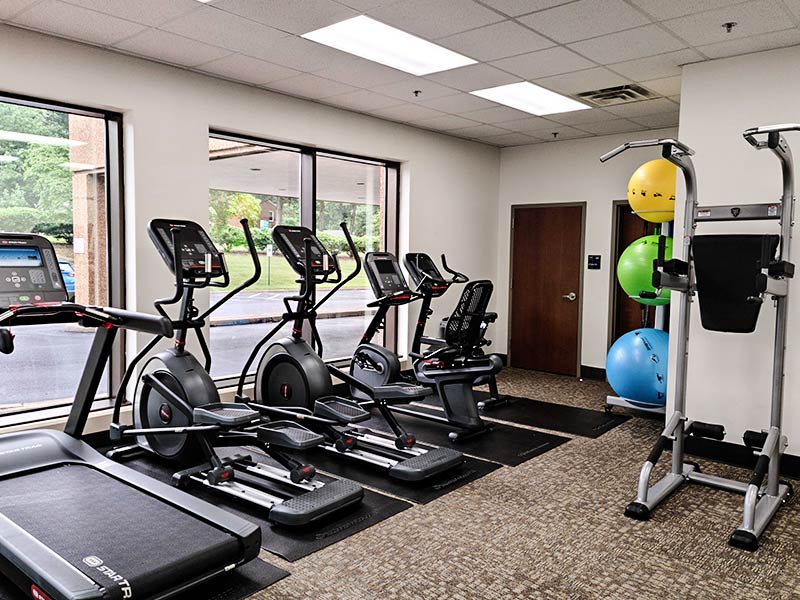 An employee gym is a great perk to help your team happily transition back to the office.
Our client, Behavioral Health Services, are growing and recently moved into a large building of their own. As they were expanding into the new space, they wanted to add an employee fitness and wellness center as an amenity. The company talked to their employees to see what their fitness goals were, and Ardent Fitness proposed equipment to meet these goals, from cardio to free weights. We also helped them balance space, needs and budget to deliver a gym which met all requirements.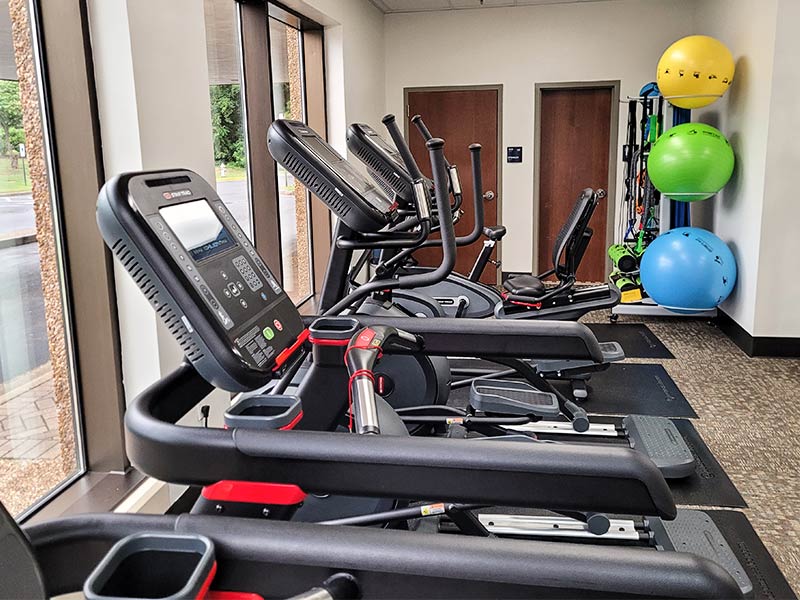 This gym is a great example of a rapidly improving and often misunderstood segment of fitness equipment - "light commercial or vertical market." Employee gyms, hotels, HOAs, etc., often aren't using their equipment for eight hours plus a day, but they don't get the same utilization as home-use fitness equipment, either. Enter the light commercial use equipment, which is designed specifically to handle this increased, but not always constant, traffic.
They chose a space that is bright, full of light and around 800 square feet. Included in the space: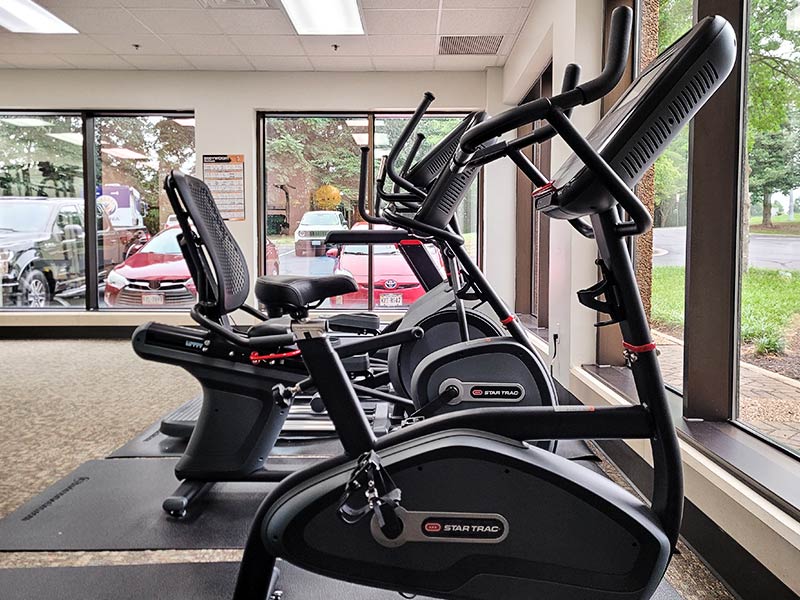 Star Trac Fitness 4 Series Cardio: We believe these pieces to be the best value in light commercial equipment. They perform, have many features and are backed by a great warranty at a competitive price.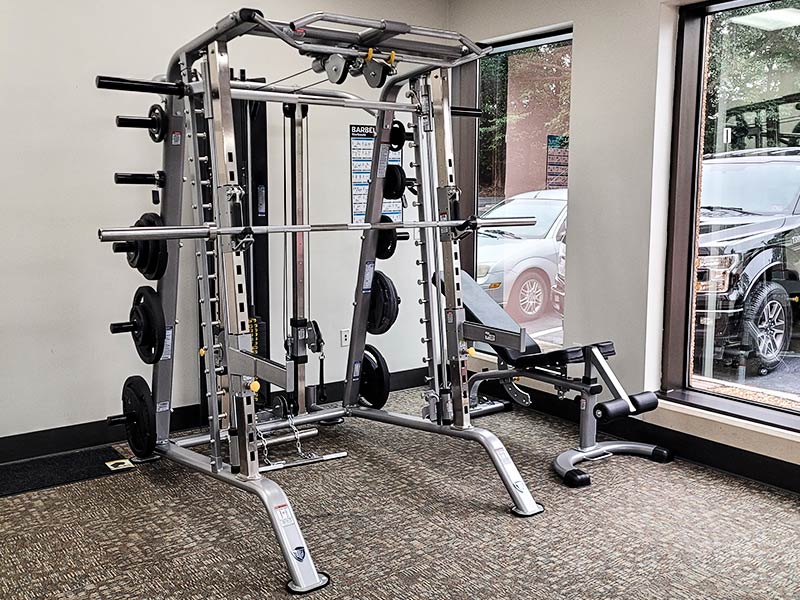 Tuff Stuff Fitness light commercial free weights, including a Smith machine for safer lifting and a chin/dip/knee raise for three important body weight exercises in one piece.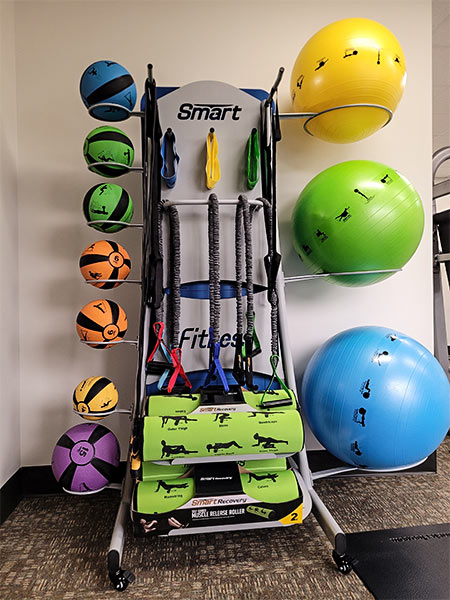 A Prism Fitness accessory set and TKO free weights to complete the room. Prism provides a convenient prepackaged commercial package of training items all in one attractive storage tower.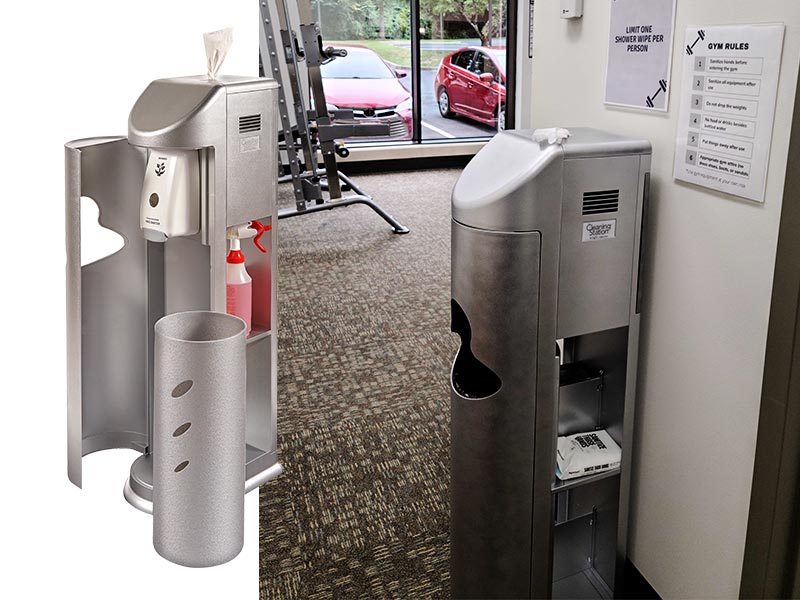 Of course, we included The Cleaning Station from Zogics to provide wipes and cleaners for the equipment, helping keep the space safe and clean!