Posted by Ardent Fitness on Feb 18th 2022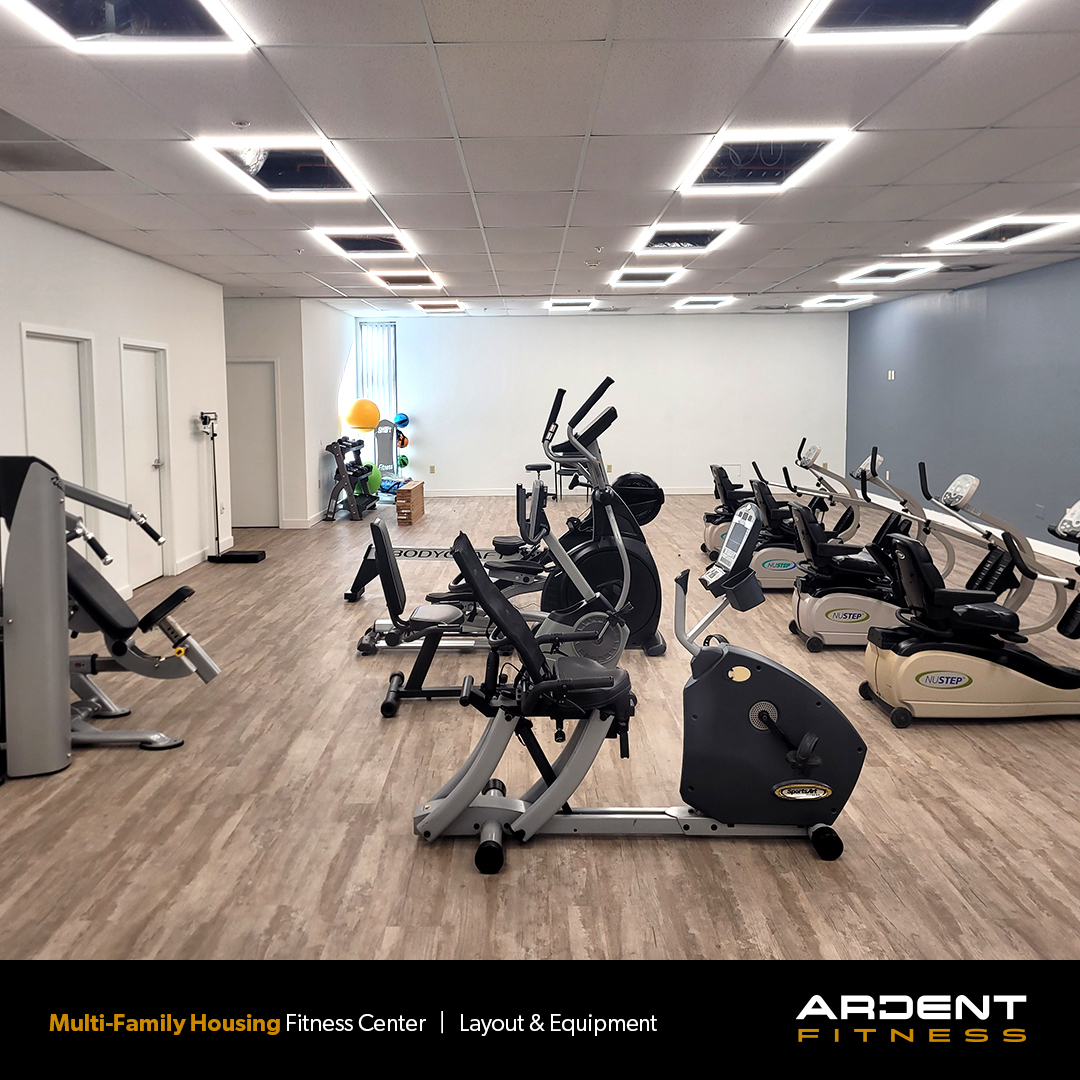 If you've found this blog, odds are you are considering the best way to build or update a fitness space for your multi-family housing community. Fitness equipment is not something people commonly shop for in comparison with items like furniture, appliances or office supplies. Most information on the internet is geared towards marketing to personal, residential purchasers. In creating this post, we hope to outline a basic framework for a successful multi-family gym project. Ardent Fitness is always here to go through every step of the process.
Buying for a commercial space is very different than purchasing for a home. We evaluate a new fitness space project by looking at three main considerations: space, budget and goals. Ardent Fitness's promise is to deliver a proposal that makes the most of all three.
The first step is to figure out the room your facility can allocate to fitness. An average condo or apartment community gym is around 600-800sf. HOAs with clubhouses tend to have much more space. These dimensions can be much bigger for larger communities. Ardent Fitness uses the latest 3D site design software to show exactly how the space will look. We've found this helps stakeholders visual the new room and gauge how much free space they will have.

Our space planning services include suggesting placement for structural and non fitness details like:
Electrical specs/placement
Air Flow and Fans
Seating
Mirrors and anything else you may need
For existing spaces, much of this is in place already. Ardent Fitness will incorporate those elements in our designs. After the space is decided on, budget is usually the next most important factor. Ardent Fitness works with multiple lending companies who specialize in fitness equipment financing. Around $70k of new equipment can be purchased for under $1500 a month in most cases. For many communities, financing can help control the budget while delivering more equipment than is expected. Financing makes more sense for a larger renovation or a brand new project than it does for replacing existing items as needed.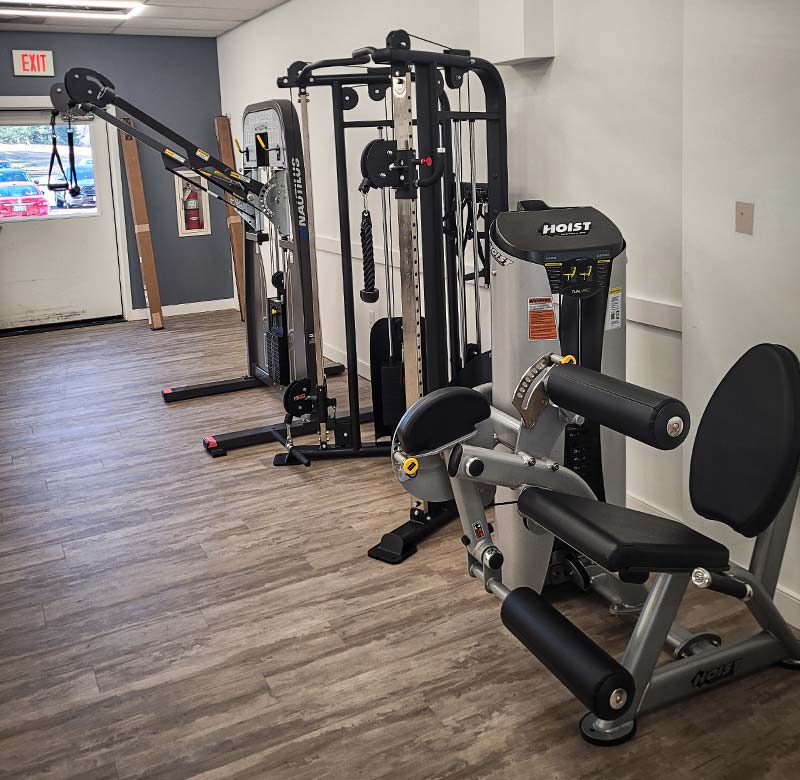 For existing facilities, Ardent can access your current equipment and recommend an upgrade schedule. We provide costs and options for current versions of everything in the gym (or new items) as well as prioritize them. For example, your cardio equipment may be showing signs of wear and be in need of repair while your strength pieces are working great. In most cases with existing facilities, upgrades are prioritized over the course of a few years. Replacing cardio after seven years tends to be ideal for multi family communities with around once every 10 years being more typical.
At the seven year mark, repairs tend to become more frequent with cardio equipment hitting a point of diminishing return. With regular cleaning and maintenance, strength equipment can last much longer as there are no electronics involved.
Now comes the fun part! Goals for fitness spaces are as diverse as the communities they will serve. Some communities want a gym that is simply functional, low frills, low maintenance and clean. Others want the gym to be a showpiece to attract new residents with the latest in connected equipment. There isn't a template or a "typical" gym from Ardent Fitness. We believe in helping your community build the RIGHT gym.

Contact us today at [email protected], and we'll help get your multi-family housing fitness space ready to serve your community.