Posted by Ardent Fitness on Jul 29th 2021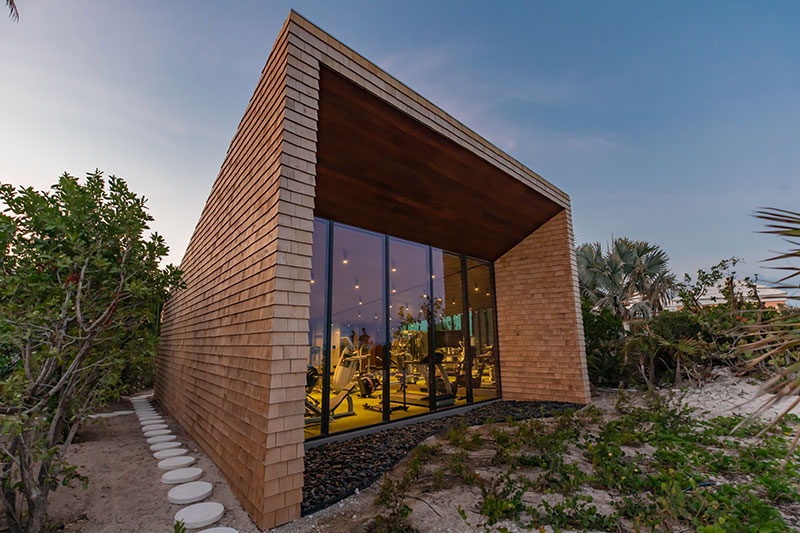 We recently had the pleasure to help one of our favorite clients with a home gym installation at her family's retreat on Turks and Caicos, a project we are extremely proud of.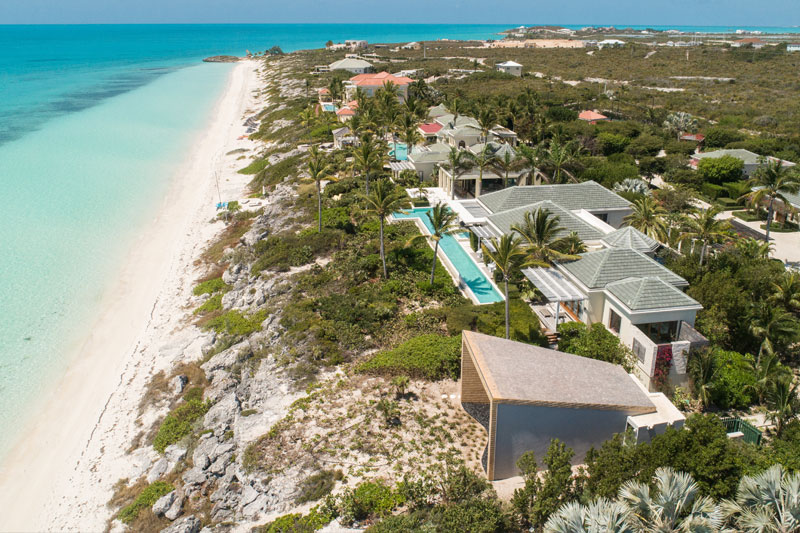 Faced with logistical challenges (such as how to get fitness equipment and artificial turf delivered to an island in a pandemic) we were able to work side-by-side with the client to give her the workout space she desired.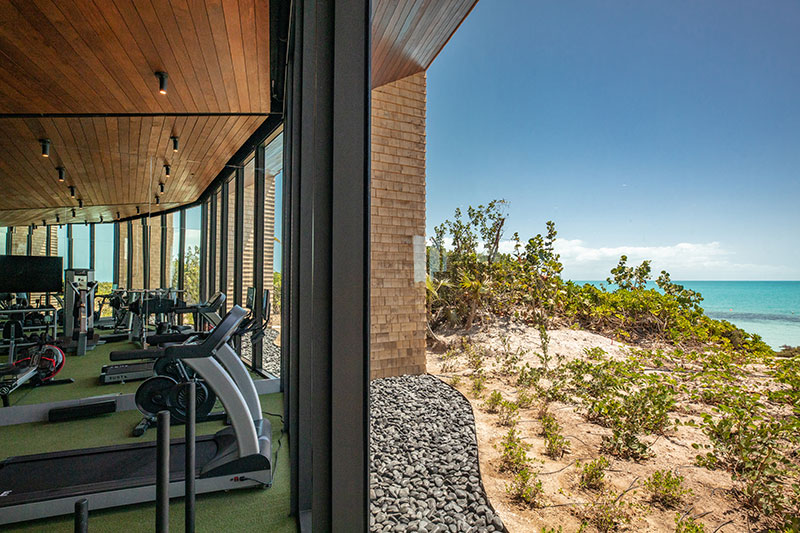 One of our top considerations for this project was space planning, which not only relates to the equipment, but to the client's end goals.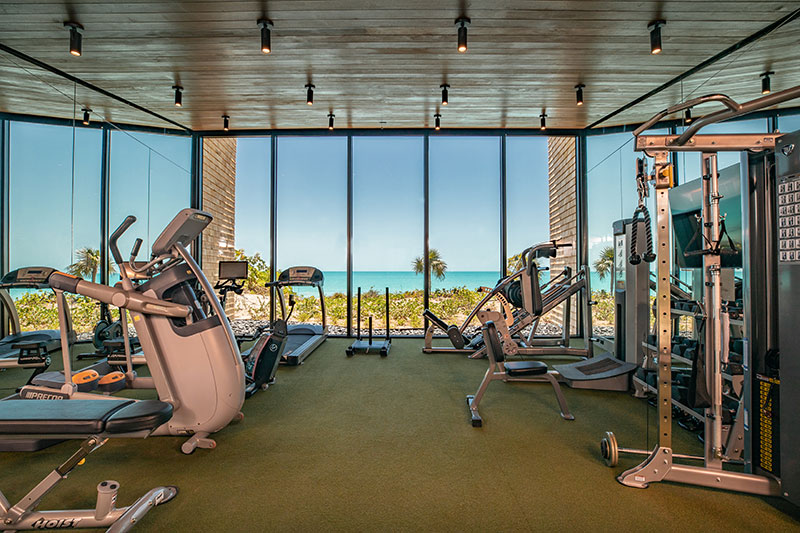 While this may sound counterintuitive, the large equipment in our Turks and Caicos buildout was not the most important element of the stunning space. This client is very fitness-savvy and has specific exercises that space must allow for.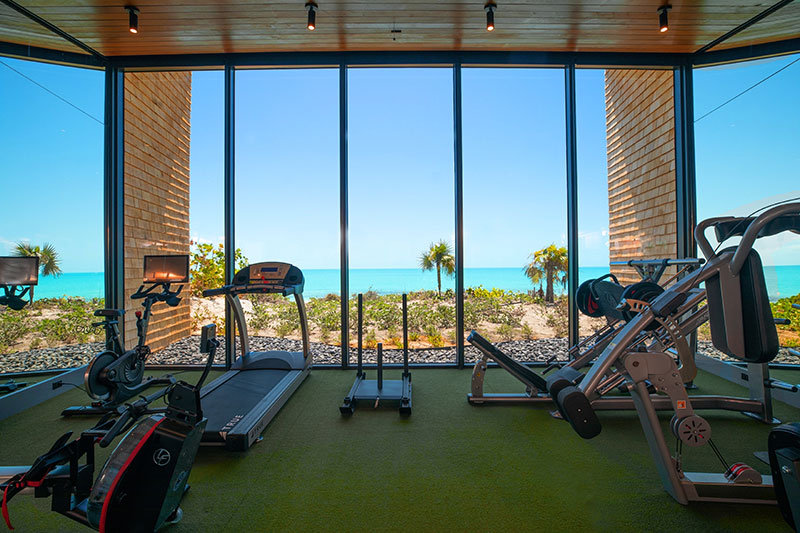 We provided guidance on where to place mounts for TRX and battle rope exercises, then filled in the equipment around it. Never assume what is most important; just because the larger pieces are expensive doesn't mean they are the priority to the client. Creating a functional fitness space for her needs was the end goal and the focus for space planning.
Though you may notice how beautiful and complete the gym is, the biggest thing our client wanted was a runway to use their sled in the middle.
Additionally, we helped with planning the positioning of the fitness equipment in the space to maximize the view: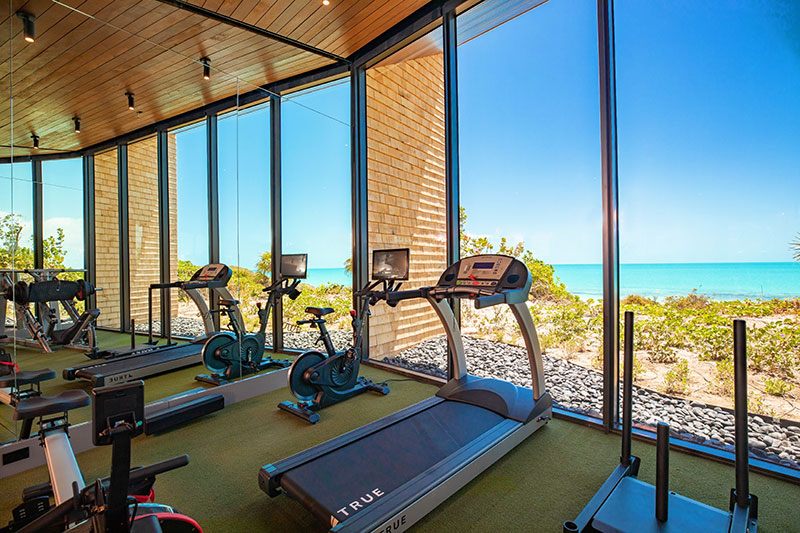 A view of the fitness space looking from the outside in: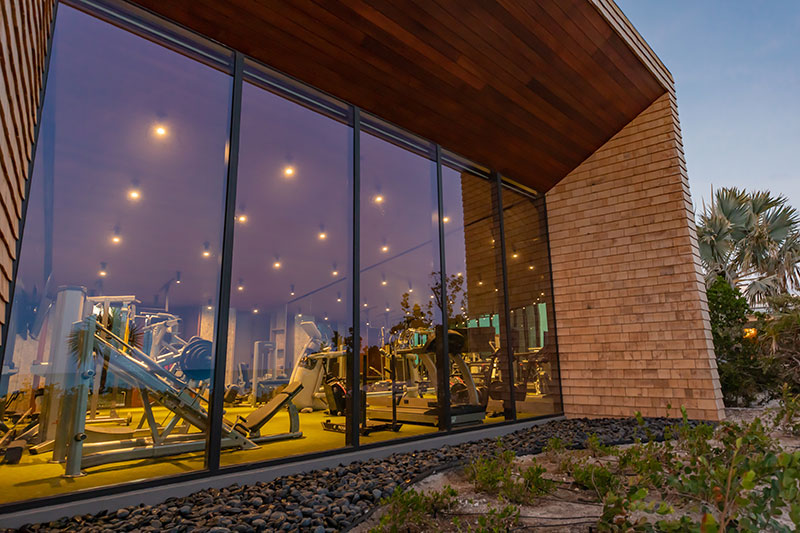 And at dusk: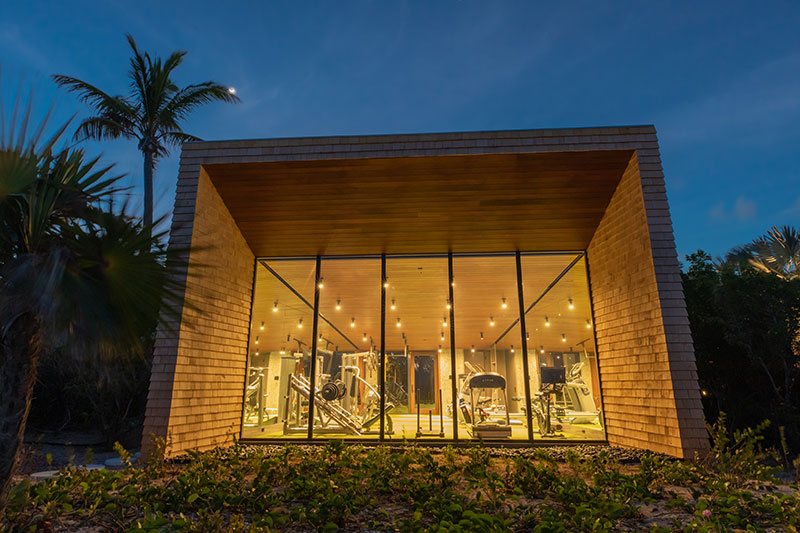 From large buildouts like this one, to smaller home fitness spaces and corporate fitness facilities, Ardent Fitness is here to help. Contact us today!
All images are courtesy of Brilliant Studios.